June 2
We hear people talk about Jeremiah as being a gloom and doom prophet. If we looked closer, we'd find that other Jewish prophets said a lot of the same things. Ezekiel, Amos and Zephaniah all prophesied against the Philistines. The same three also spoke against Moab and the Ammonites. For the things spoken for Edom you can swap Zephaniah for Obadiah. Then Amos talks against Damascus, Ezekiel against Elam and Isaiah against Babylon. My point is that a lot of the prophets were used by God to warn other nations that mistreated Israel. And many of them warned Israel itself that it faced destruction if it didn't change. I'm not a doom and gloom kind of guy. But it does make you wonder, what is God saying to us?
Pastor Roger Dean
Jeremiah 47-52
June 1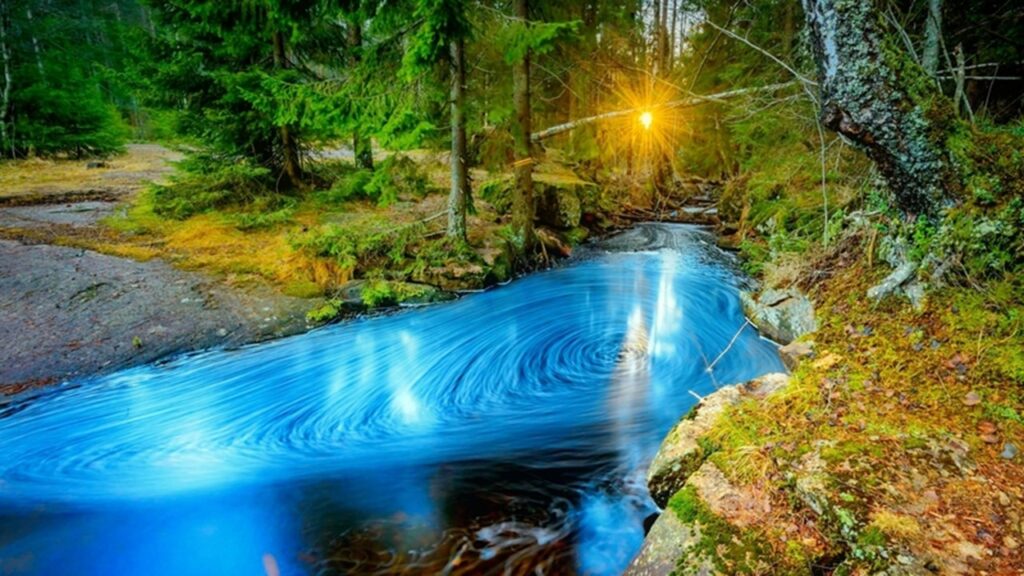 The purpose of the Book of Proverbs is stated in verse two:
"To know wisdom and instruction, to perceive the words of understanding."
It continues on like that for a while, but you get the idea. At least I hope you do. I say that because some people do not . One aspect of wisdom is receiving it in the first place. The wisdom of God is readily available. It is literally crying out to us in the street. Like a town cryer it yells:
"How long are you going to be naive? How long will you walk like/ live like you have been? The scorners will scorn and the fools will hate to receive my knowledge. But if you will listen to this rebuke, I will pour our my spirit upon you and make my words known to you." (1:20-23)
You can turn to God, and receive His wisdom, or you can reject it. The choice is to be wise or to be a fool.
Pastor Roger Dean
Proverbs Chapter 1
May 31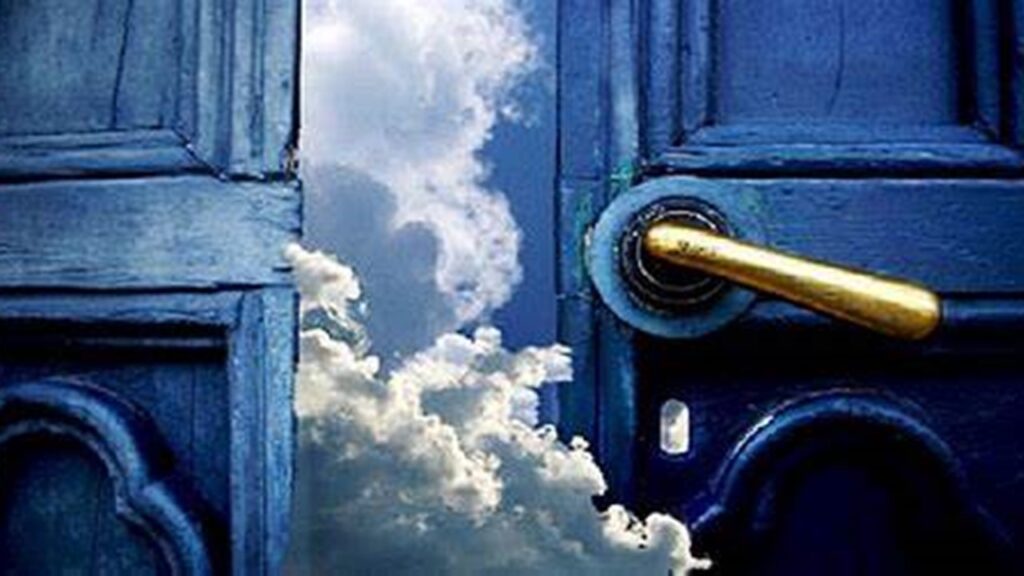 "Blessed is the man You choose and cause to approach You, that he may dwell in your courts . We shall be satisfied with the goodness of Your house, of Your holy temple . (65:4)
Who does God choose? For those of us on this side of the cross it should be "whomsover will " (John 3:16). Each of us have this choice: We can choose Jesus as our personal Savior or we can pass on it. God's method of choosing is by selecting those who receive His Son. On The Price is Right you have the choice of 3 doors. But you don't know what is behind the doors. With the choice of salvation there is only one door that leads to an eternity in heaven. Choose door Number One, Jesus.
Pastor Roger Dean
Psalms 63-65
May 30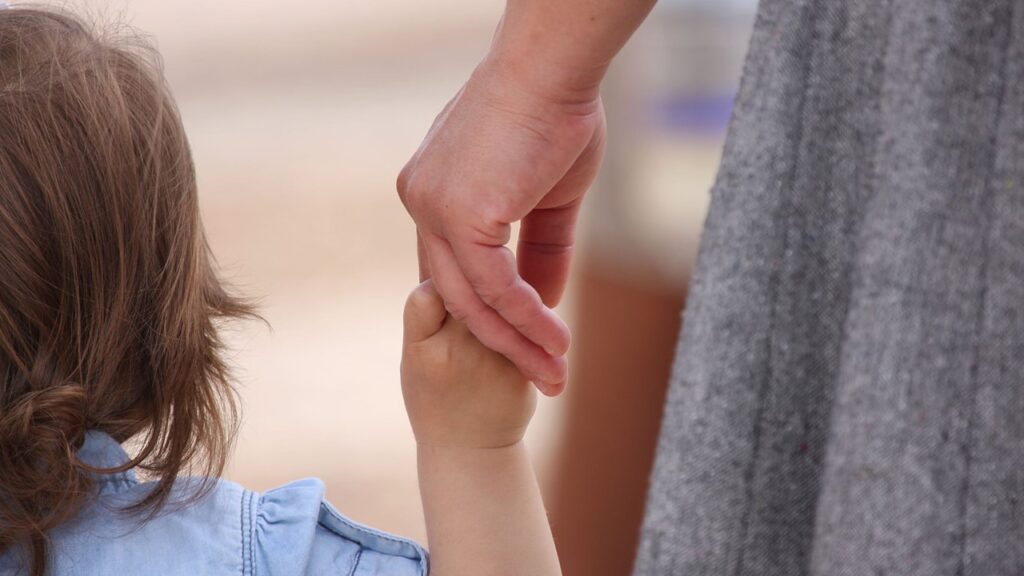 Solomon was the wisest guy in the world and the story of the two mothers fighting over the baby proves it (3:16-28).
One dead baby is swapped for a live one and the living baby's mother can tell the difference. They go to Solomon, and he tells them he'll split the child in half and divide it between them. The child's real mother begs him not to do it and pleads with him to give her baby to the lying mother. By this Solomon knows who the real parent is. This not only illustrates how wise Solomon was, but it also shows us a mother's love. Mom's care so much for the protection and safety of their children that they'd give them up before seeing them harmed.
Pastor Roger Dean
1 Kings 1-4
May 29
We are told that the Lord spoke to Moses' face to face as a man speaks to his friend (33:11). After Moses convinces God to go with them, and not just send His angel, Moses asks:
"Please show me Your glory." (33:18)
God tells Moses He will pass by him, and Moses can see His back. But He said:
"You cannot see My face, for no man shall see Me and live."
When Moses talked with God, he was not looking at His face. This is just an idiom to describe the nature of the relationship. They were close, like friends talking together. To actually see God's face would be so glorious a person couldn't handle it. In this life we may never see God's glory. But we are able to talk with the Lord as friends. Have a 'face to face' with God today.
Pastor Roger Dean
Exodus 33-36
May 28
Everybody has a past, but some people's pasts are more notorious than others. Apostle Paul's past was infamous:
"For you heard of my former conduct in Judaism, how I persecuted the church of God beyond measure and tried to destroy it." (1:13)
Paul was well known for his adversity to the preaching of Jesus. Then Christ came into his life and things changed:
"But they were hearing only, " He who formerly persecuted us now preaches the faith he once tried to destroy. And they glorified God in me." (1:23-24)
Paul had changed and his reputation had changed. You are not your past. In Christ you can be a new person. Like Paul, you can bring glory to God.
Pastor Roger Dean
Galatians 1-3
May 27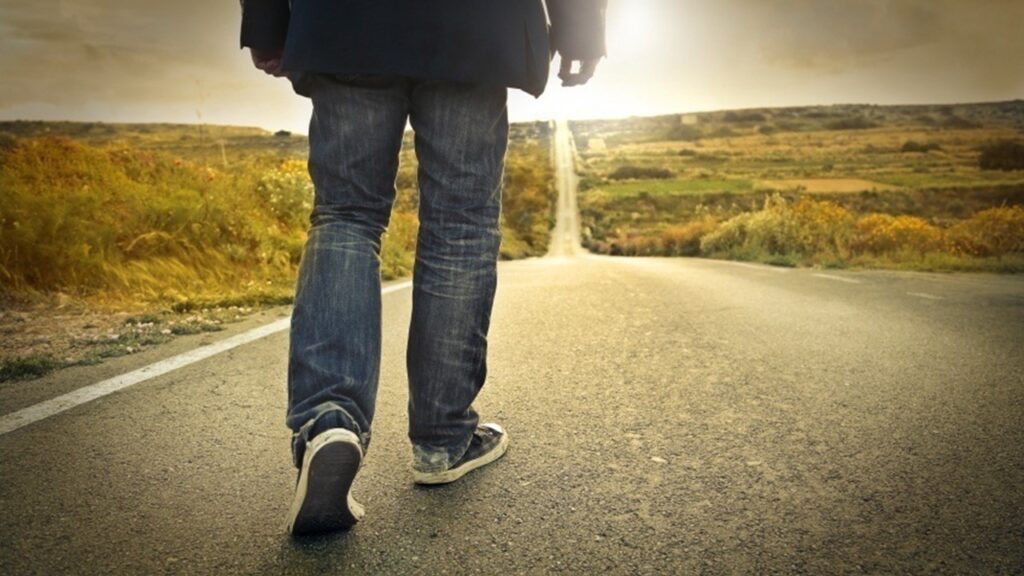 Why did Jesus come? We can see why in 5:31-32:
"Jesus answered them and said " Those who are well have no need of a physician, but those who are sick. I have not come to call the righteous, but sinners, to repentance ". Jesus came to save people. Those who need to be saved are identified as sinners. Those who do not need saving are the righteous. At church we can spend a lot of time doing things that reach the saved. We need to concentrate better on reaching the lost. The Pharisees got bent out of shape when Jesus told the man, lowered through the roof, " Man, your sins are forgiven." (5:20)
Today's Pharisees get in an uproar when you try to reach the unsaved, and neglect their favorite ministry, which usually meets one of their needs. Jesus didn't come to please the righteous. He came to save the lost. We should do likewise.
Pastor Roger Dean
The Gospel of Luke 5-6
*****
May 26
Chapter 45 is devoted to Baruch the son of Neriah. Baruch is mentioned several times in the Book of Jeremiah. He is usually acting as a scribe for Jerry (as I'm sure his friends called him, if he had any friends). Baruch is downcast, and while we don't know exactly why, it had something to do with the dashing of his dreams. He had been seeking great things for himself. But Jerusalem is under attack and hope for the perfect future is lost. God tells him his life will be spared. His life will be a prize to him wherever he ends up. Losing your dreams can be like losing a loved one. It can bring grief. But if you are still alive to praise God, then you still win the prize. Count your blessings wherever you are in life. The alternative could be worse.
Pastor Roger Dean
Jeremiah 42-46
May 25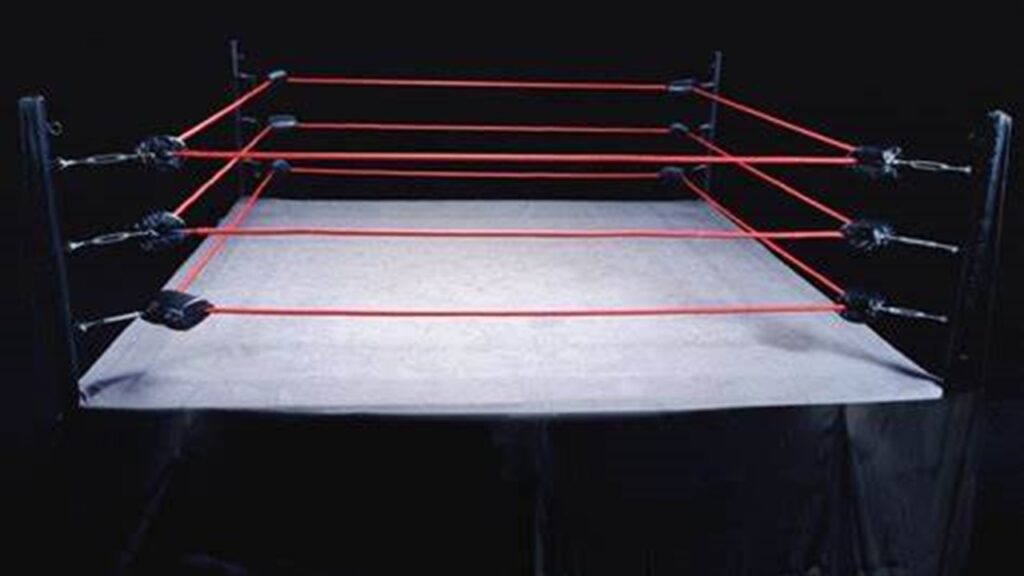 "Can you draw out Leviathan with a hook? Or snare his tongue with a line which you lower?" (41:1)
So starts an entire chapter that deals with Leviathan. People have their best guesses as to what a Leviathan is. Like the behemoth, it isn't easily known. Many believe it is a crocodile ( and the behemoth a hippo??). I have no idea why it is capitalized. But the idea I do get is that it shouldn't be messed with. This is a ferocious beast. Even if they had a tv show with Cajuns catching them, I wouldn't do it. The point is, of course, if we can't mess with Leviathan, what possible chance do we have fighting against God? Alligator wrestling makes more sense than wrestling with God. Go ahead and hit the mat, you lose. Whatever you're struggling with, if it is against God, give in now and do what He wants.
Pastor Roger Dean
Job 41-42
*****
May 24
"He only is my rock and salvation, He is my defense, I shall not be moved." (62:2)
The same God who saves us protects us. Defense can be translated as strong tower. The strong tower is where we seek refuge during the storm. The strong tower is where we go when the enemy is approaching. We have a safe haven, a refuge, a place we will not be "moved" or as it could be written shaken. Last night at our District Council, Doug Cole, the General Superintendent of the Assemblies of God, told the story of his grandson feeling safe with him during the storm. That is how we should all feel when we draw close to God our Father. The stress is less when we seek the best. Seek God.
Pastor Roger Dean
Psalms 60-62
*****
May 23
Sheba the son of Bichri starts a rebellion that King David wants to squash immediately. So, he has Joab and the kings' guards, with the mighty men, chase him. He runs to a town called Abel of Beth Maachah. They seize the town, and a "wise" woman calls to Joab and finds out who they are after. The townsmen then throw Sheba's head over the wall, saving their town. The wise woman dealt with the problem. Too often people try to ignore their problems, hoping they will go away. This has destroyed companies, churches and families. Deal with the issues that cause you to be under siege. If not, it may be your head that's on the line.
Pastor Roger Dean
2 Samuel 20-24
*****
May 22
In chapter 29 we see Aaron and his sons being consecrated to serve as priests to God. Every religious body has some form or process of ordination into the ministry. Each group has its own requirements including a certain amount of study. There is usually a ceremony of some sort unless it is online. Usually those being ordained have hands layed on them in some fashion. These procedures are mere formalities. Like Aaron, each minister is called by God. The rest is just the recognition of this calling by men. Our District Council is over the next two days. Tomorrow night we will have an ordination service and I have been asked to participate. I will be laying hands on Sharon King. I've known Carlos and Sharon longer than any other Assembly of God ministers. It will be an honor for me to be a part of this ceremony.
Pastor Roger Dean
Exodus 29-32
*****
May 21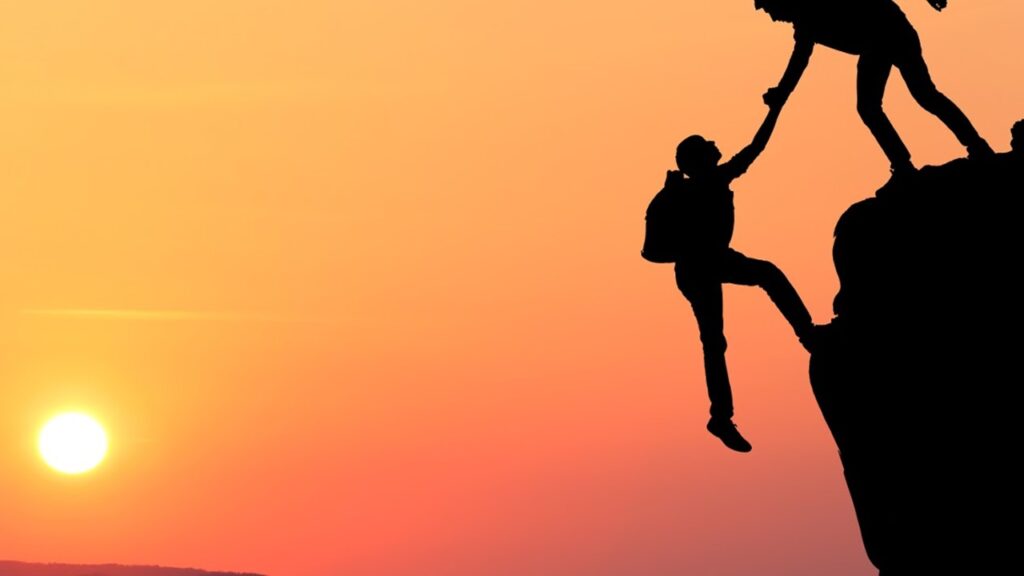 Anytime a preacher just seems to be about the money, it should be a red flag. The ministry of the gospel has to be supported. But if the people who bring the gospel spend more time raising funds than spreading the good news, something is wrong. Paul talks about the false apostles in 11:5-15. When he was with the church at Corinth he didn't take their money. He was living off the offerings from other churches. He wanted to show this church the difference between him and the self-proclaimed apostles. Who could they trust? The guy that wasn't robbing them blind. We should do likewise.
Pastor Roger Dean
2 Corinthians 11-13
*****
May 20
John the Baptist is baptizing people and Jesus comes to be baptized. Luke's telling of this is short but informative (3:21-22). It says the heaven opened and the Holy Spirit descended in bodily form like a dove and a voice came from heaven saying " You are My beloved Son, in You I Am well pleased ". Some people do not believe in the Trinity. Yet here we see Jesus, the Holy Spirit and the Father each represented. If Jesus was the Holy Spirit how did He fly to Himself? Or if He was the Father, how did He speak from heaven? Ventriloquism? Yes, the three are one, but they also have their own functions/personalities. I believe in the Father, Son and Holy Spirit.
Pastor Roger Dean
The Gospel of Luke 3-4
*****
May 19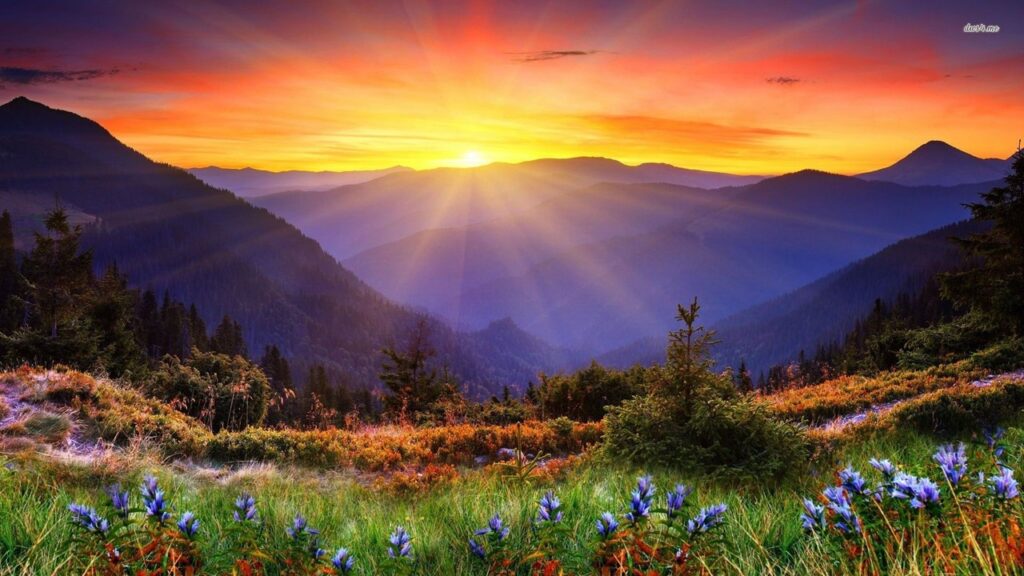 King Zedekiah has been warned that he will lose the battle with the Chaldeans (no relation to me!). If he would surrender and serve them, he'd keep his kingdom but if not he'd lose everything. Then in 37:1-10 it looks like a miracle is happening. Egypt comes marching their way and the Chaldeans depart. Great day, great day! Not according to Jeremiah. He tells King Zed that the Egyptians will return to their own land and the Chaldeans will come back and they won't leave again. Even if you cut their army down, the wounded will rise up and defeat you. Bad day, bad day coming. If you get a notice from the bank that they are taking your house unless you catch up, they will do it. If grandma bails you out one payment, that's just one payment. Unless you do like you're told, you lose your house. Likewise, if God tells you something, it will happen, no matter how hard you try to get out of it.
Pastor Roger Dean
Jeremiah 37-41
*****
May 5
God is telling His people that they will be taken over by Babylon. The false prophets are saying that the things previously taken from their temple would be returned. Warning them that they should serve the king of Babylon, God says if they are really prophets, they should make intercession to the Lord that the vessels not previously taken would remain (27:17-18). Every once in a while, someone tells me something that they think God is showing them. Sometimes they think I should act on their revelation. Sometimes I do. But sometimes I don't, and they get mad. The response they should have is to pray that God's will be done. I could be right, or I could be missing it. But getting mad at me is not the answer. Pray for your spiritual leaders that they have the mind of Christ and are led by God. Don't pray they'll do what you want and give them a piece of your mind when they don't.
Pastor Roger Dean
Jeremiah 27-31
*****
May 4
Our sin does not touch God. Jesus was touched by it once, and forever, when He took it to the cross. When we sin, God is not damaged by it.
"If you sin , what do you accomplish against Him? Or if your transgressions are multiplied, what do you do to Him?" (35:6)
Obviously, nothing. Now I'm sure He is grieved when we sin. But you can't get back at Him by doing it. The fact is, you being righteous, doesn't affect Him either. Your righteousness doesn't make Him righteousness. His righteousness makes you righteous (35:7). Our sin does damage to us. Our righteousness only comes from Him. We should practice the one that gives us a good life. One that can be passed on to our children (35:8).
Pastor Roger Dean
Job 35-36
*****
May 3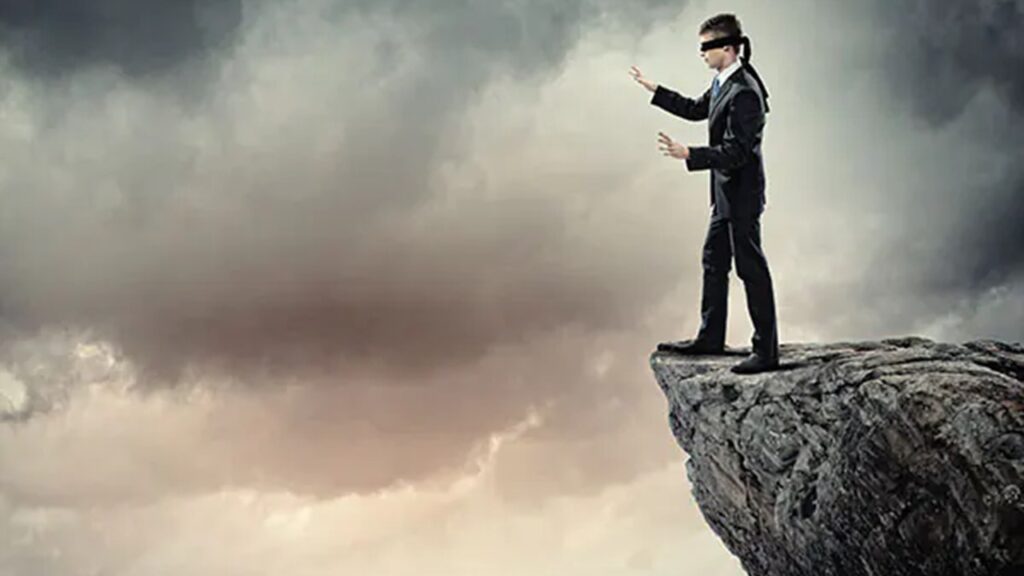 David asks an interesting question in Psalms 53 verse 4:
"Have the workers of iniquity no knowledge, who eat up my people as they eat bread, and do not call upon God?"
The obvious answer, to most of us, would be, "they don't have a lick of sense." In fact, David started this Psalm saying pretty much the same thing:
"The fool has said in his heart " There is no God." (53:1a)
Some very intelligent people are simple minded. They have book smarts but no common sense. Anyone who denies the existence of God takes that a step farther. They justify their evil behavior by ignoring the idea of eternal punishment. In this, ignorance is not bliss. Blind minds do not see the truth. And anyone who can't see that God exists is a fool.
Pastor Roger Dean
Psalms 51-53
*****
May 2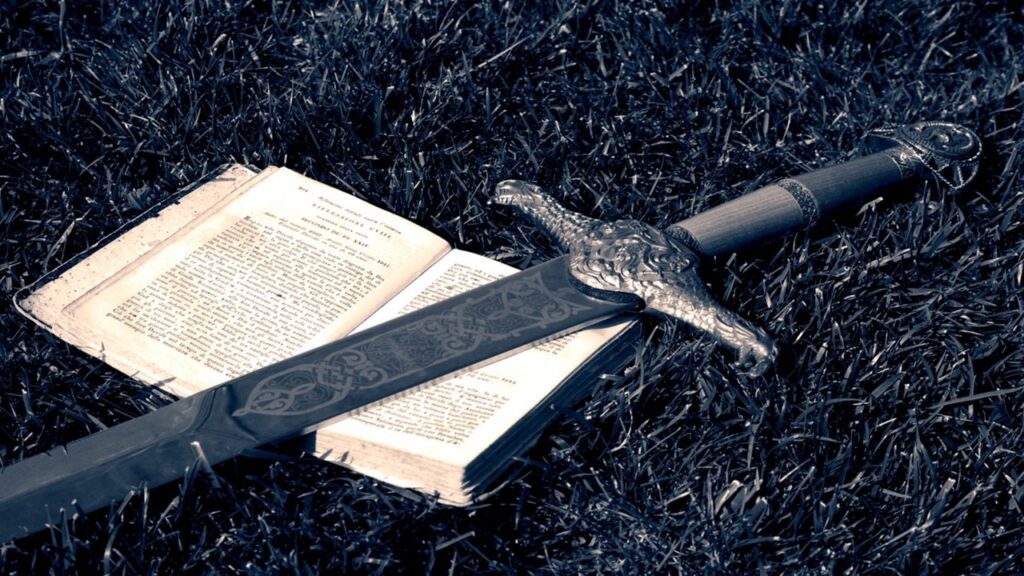 When we look at the heroes in the Bible, we can marvel at some of their exploits. I've never been known for my heroics. Personally, I'll never jump out of an airplane, drive a race car at 200 miles an hour, glide off a cliff, climb a cliff or bungee jump off a bridge. And I certainly would never fight a giant with a slingshot and some stones. Well David did the latter. And he possibly would've done some of the other things I mentioned. I say this because of all the great things he did. But David had a secret weapon, God.
"So, David went on and became great and the Lord God of hosts was with him." (5:10)
David did great exploits because he knew his God. We should all strive to do the same. But I'm still not jumping out of an airplane, driving a race car etc. !!!
Pastor Roger Dean
2 Samuel 5-9
*****
May 1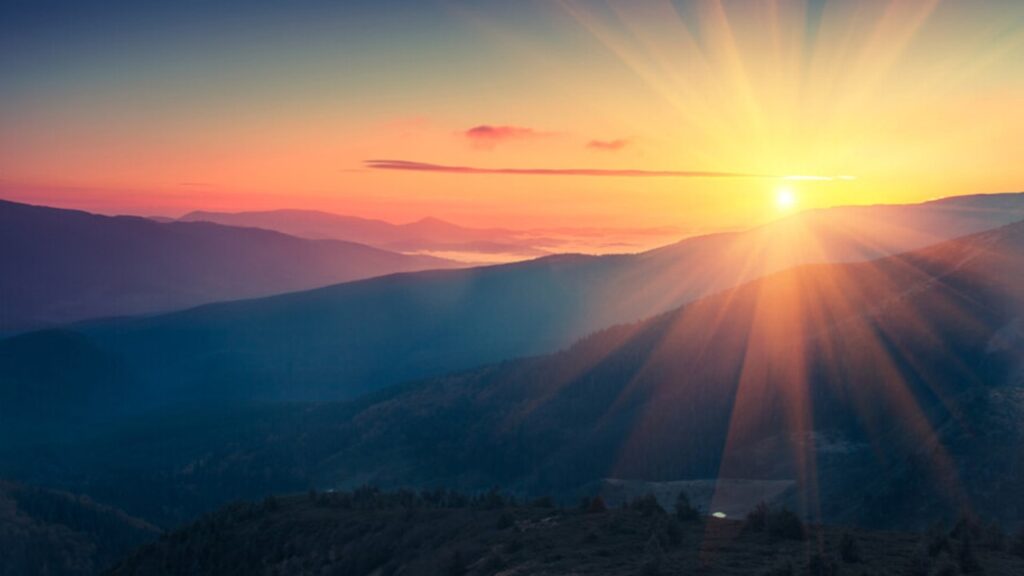 I enjoy comparing the promises that God gave to the Israelites with the ones He has given to Christians. An example would be Ex.19:5-6 with Revelation 1:5-6. They were told if they would obey God's voice, and keep His covenant, they would be a special people to Him and a kingdom of priests. In Rev. 1:5-6 we are told that Jesus loved us and washed us from our sins in His own blood, making us kings and priests to His God and Father. The Israelites position was contingent upon them obeying and keeping the covenant. Our position comes through Jesus Christ our Savior. We don't have to work to obtain the promises we only have to believe and receive. And we are not called a kingdom of priests but priests and kings. Our reign is not limited to here, like other kingdoms, but with Him from heaven. Praise God!
Pastor Roger Dean
Exodus 17-20
*****
April 29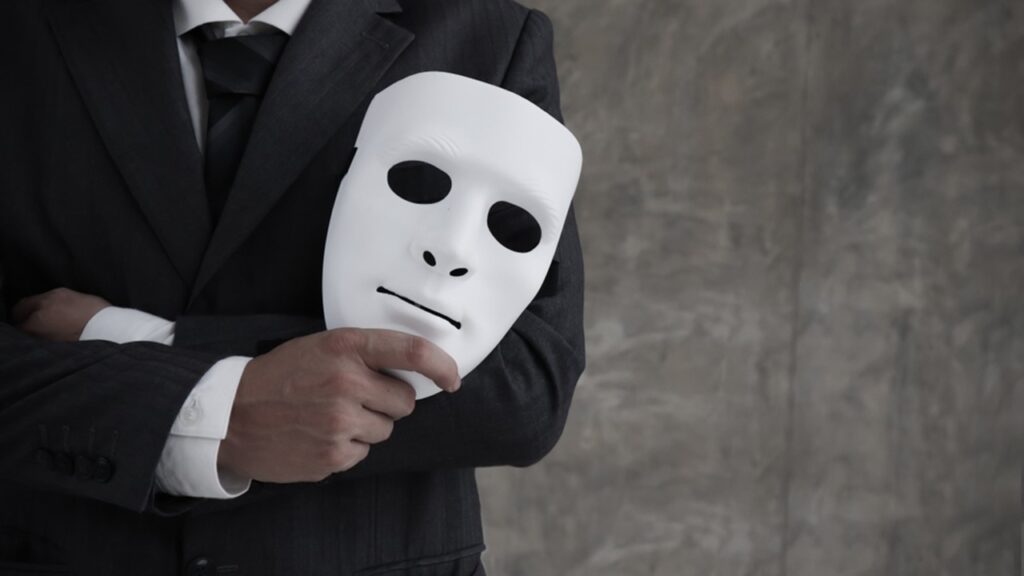 Working with other churches in our communities has always been a goal of mine. To show the unity of the church to the lost is a good thing. The only real downside to this is if the ministerial association wants to accept cults as members. Being ecumenical should stop when groups that seem Christian, but are not, participate. I realize that some will say we are not being inclusive. But to work alongside groups that believe they have the true truth because they have a "new" Bible or that Jesus has already returned, and He started their cult promotes the idea you accept their doctrine.
"For false christs and false prophets will rise and show signs and wonders to deceive, if possible, even the elect." (13:22)
I don't want to believe lies and I don't want my community to either.
Pastor Roger Dean
The Gospel of Mark 13-14
*****
April 28
People who walk according to the dictates of their own hearts listen not only to their own lies but also the lies of others (23:16-17). Anytime we decide that we know better than God, we have opened ourselves to deception. In the featured passage we see that false prophets were speaking visions from their own hearts. Their lies were spoken to rebellious people that wanted to hear lies. If you reject truth, you will want lies to support your decision. Rather than repenting, and turning to God, they preferred the lifestyle of the lost and stupid. To stay free from the lies of the false prophets of this age, we need to follow God instead. Only by doing this will we have true peace.
Pastor Roger Dean
Jeremiah 22-26
*****
April 27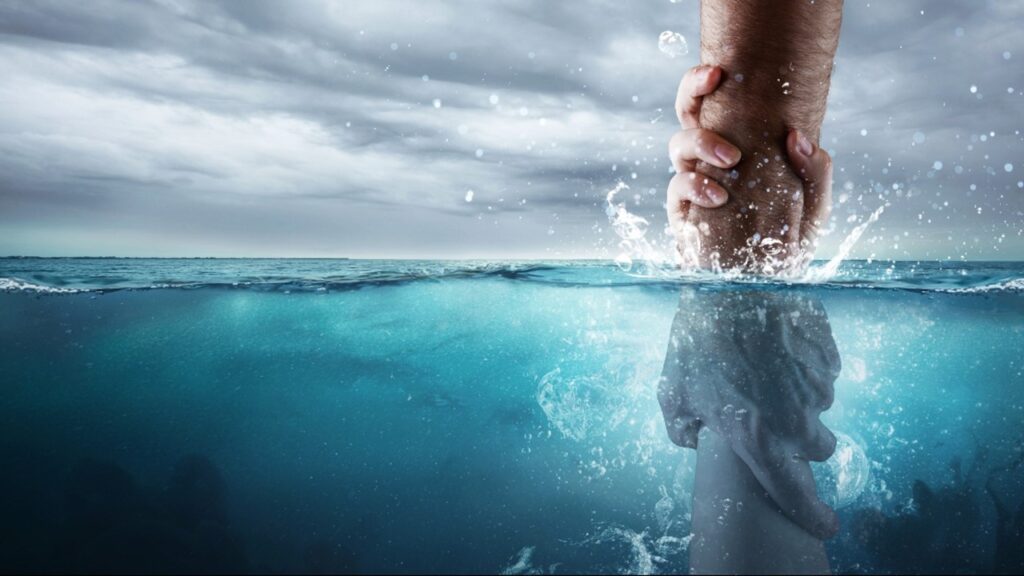 When I was a kid, I remember some cousins and I were getting ready to play with an electric fence (???!!!). I can't remember exactly what stupid thing we were going to do but I do recall that we all thought we heard the parents call out my name. We ran up from the barn to the house and found out no one had hollered for me. Did God intervene on my behalf that day? Not sure. But the idea that God works behind the scenes is the point Elihu is making in 33:14-18. He speaks and we don't recognize His voice. He keeps trying to reach us in order to keep us out of hell. Open your eyes, your ears, your heart today. There is something worse than electric fences. And hell will sting forever.
Pastor Roger Dean
Job 33-34
*****
April 26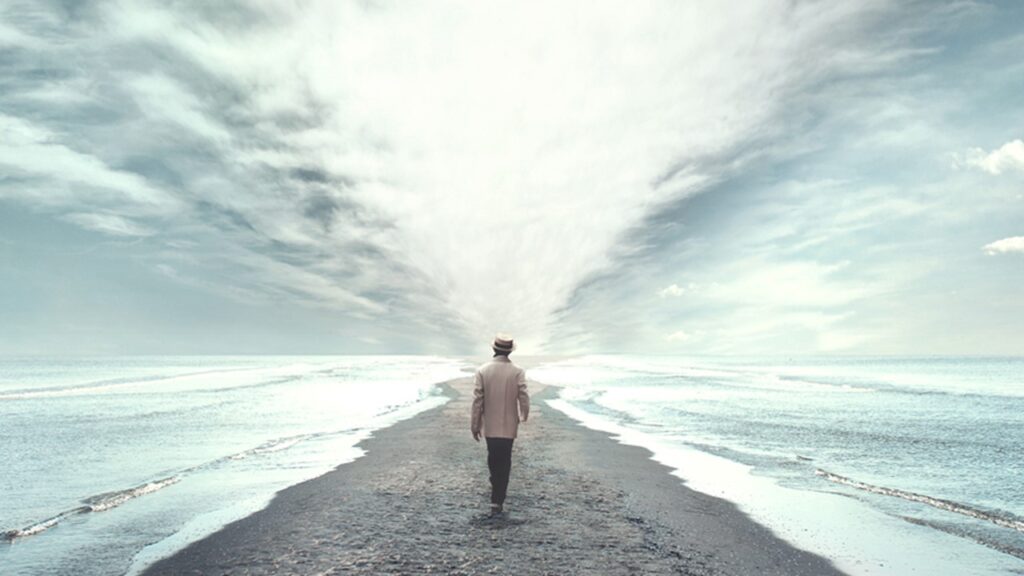 In Psalm 48, some see the City of Zion, as a prophetic type of the church. The joy of the whole earth because of its spread, the church is where the Great King reigns. In some liturgical churches this Psalm is read on Whitsunday. Jesus tells us we are not to swear by Jerusalem, among other things, because it is the City of the Great King (Matthew 5:35). The church is His temple that He inhabits. Therefore, we should rejoice like the daughters of Judah. The people of Jerusalem considered themselves to be safe, unassailable. But that wasn't true. They were trusting in their walls, not their God. Let us not trade our Savior for anything.
"For this is God, our God forever and ever. He will be our guide even in death." (48:14)
Pastor Roger Dean
Psalms 48-50
*****
April 25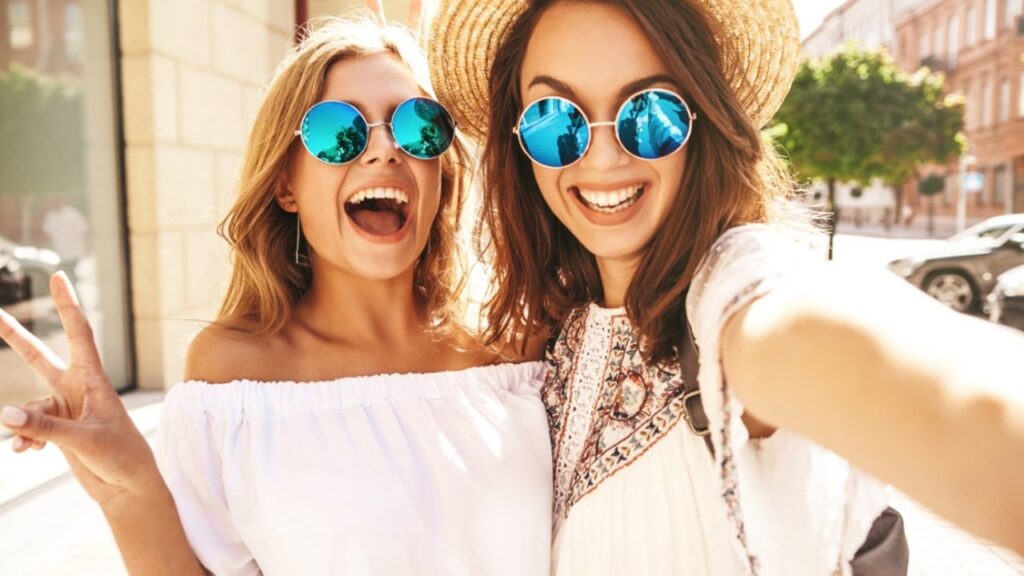 David and Jonathan have one of the closest relationships in the Bible. We are told in the scriptures that there can be friends that stick closer than a brother. I believe this applies to women and their friends as well. I've seen many ladies who felt a stronger connection with their friend than their blood sister. Some have taken David's remark in 1:26:
"Your love to me was wonderful, surpassing the love of a woman …"
and tried to say it was an unholy love. No where in scripture is this acceptable. You have to take this scripture out of context to come to that conclusion. David is grieving the loss of his closest friend. He had several wives, but he had only one best friend.
Pastor Roger Dean
2 Samuel 1-4
*****
April 24
"Then I will harden Pharaoh's heart so that he will pursue them and I will gain honor over Pharaoh and over all his army, that the Egyptians may know that I am the Lord. And they did so" (14:4).
God wants the Egyptians to see that He is Lord. But they are not the only ones that will be convinced after the Red Sea closes on Pharaoh.
"Thus Israel saw the great work which the Lord had done in Egypt, so the people feared the Lord and His servant Moses" (14:31).
When we experience a victory, the message being sent isn't just for the lost or our enemies. It should also speak to us. Don't let your miracles go by without giving them the thought they deserve. And don't forget to give your God the honor that He deserves.
Pastor Roger Dean
Exodus 13-16
*****
April 23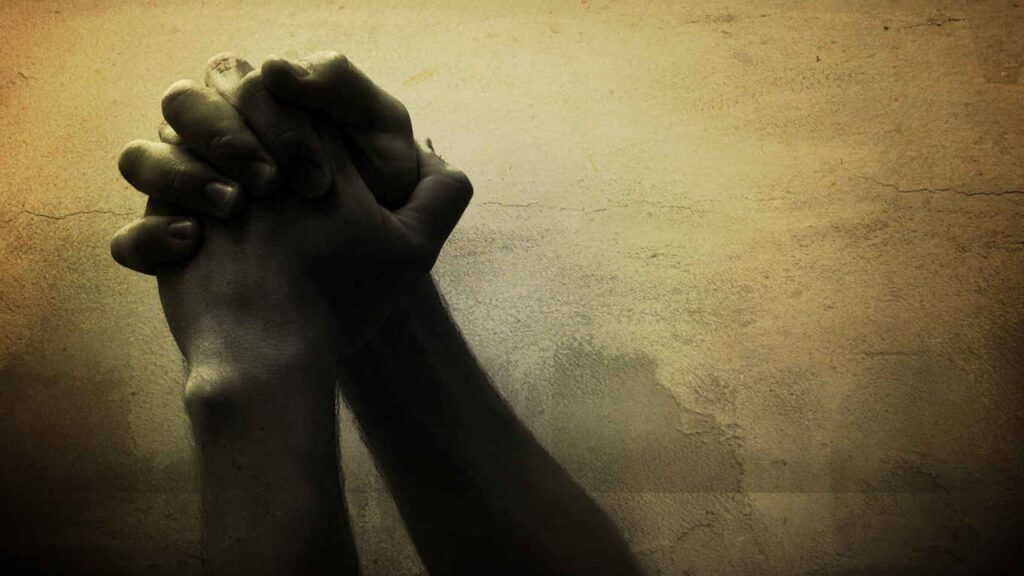 In some of the letters of Paul, he talked about persecution. Sometimes it was the persecution of the church. Sometimes it was the persecution he was personally going through. Even though we may not be currently facing either, there are still things that we can learn from the passages. This is because it often deals with suffering, like 1:3-4. We all suffer at times through loss, illness or lack. Thankfully, we serve the God of ALL comfort. I emphasize ALL because He can comfort us in any tribulation or trouble. Nothing is too big for Him to handle. The same kind of mercy and comfort Paul experienced, we can experience. Just reach out to Him. He is waiting with open arms.
Pastor Roger Dean
2 Corinthians 1-3
*****
April 22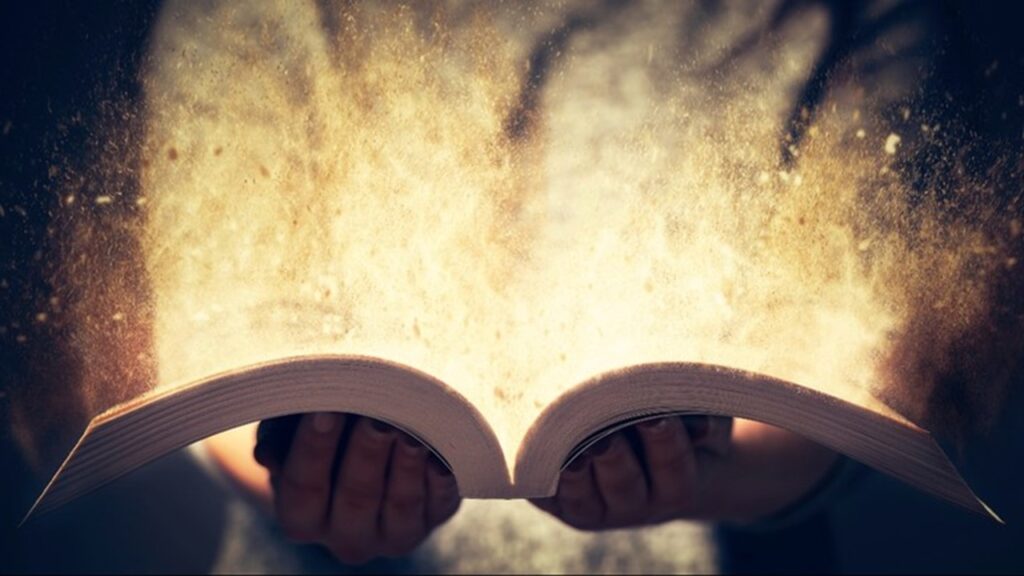 Some people see Jesus as a revolutionary because He shook up the power structures of His day. In some countries they have preached Jesus for political gain. They say He would be on their side because He was looking out for the poor. I think Jesus looks out for everyone. Yes, He did cause quite a stir among the Jewish leaders of His day. But everything He taught was the Father's will. Some of it was an extension of things already taught, like love your neighbor. Others brought correction to the way it should've been, like His house being a house of prayer. When tested with paying taxes (12:13-17) He showed no signs of rebellion. Instead He reminded the testers of what was really important. Use what you have been given to do your duty but make sure your allegiance is to God.
Pastor Roger Dean
The Gospel of Mark 11-12
April 21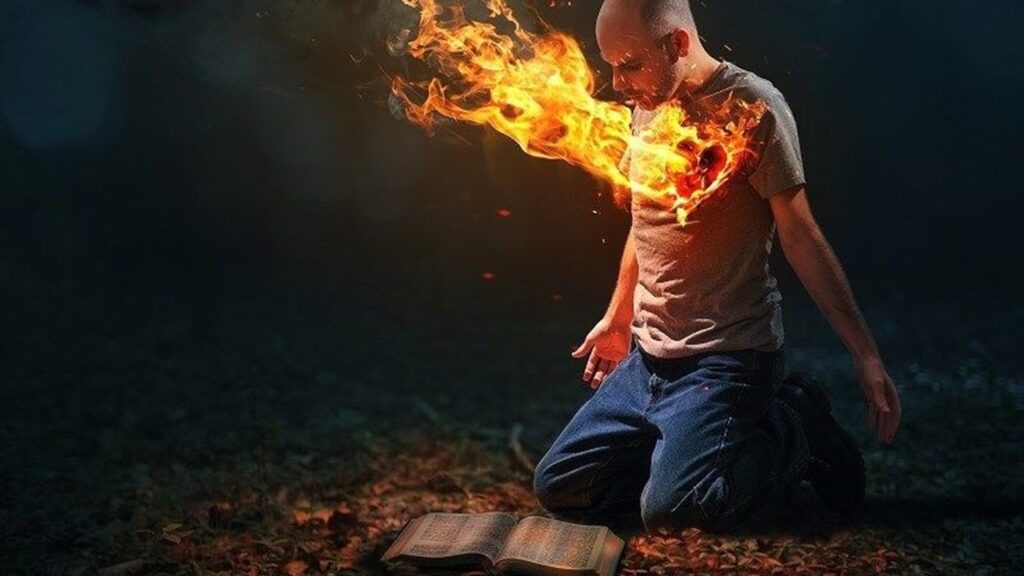 Jeremiah has been given a message from God that no one wants to hear. Everyone mocks him. Daily he preached and daily he was derided. He says to himself " I will not make mention of Him nor speak anymore in His name". But he couldn't stop speaking because God's Word was like a fire burning in him. He couldn't hold it back. He knew people were trying to set him up, but he also knew he served an awesome God. He would prevail because of his God and their confusion would be everlasting (20:7-11). We have to speak what God tells us, when He tells us and to the people He tells us. It doesn't matter if it is received. It doesn't matter if they make fun of us. Our responsibility is to speak. If they reject it, they are rejecting Him, not us.
Pastor Roger Dean
Jeremiah 17-21
*****
April 20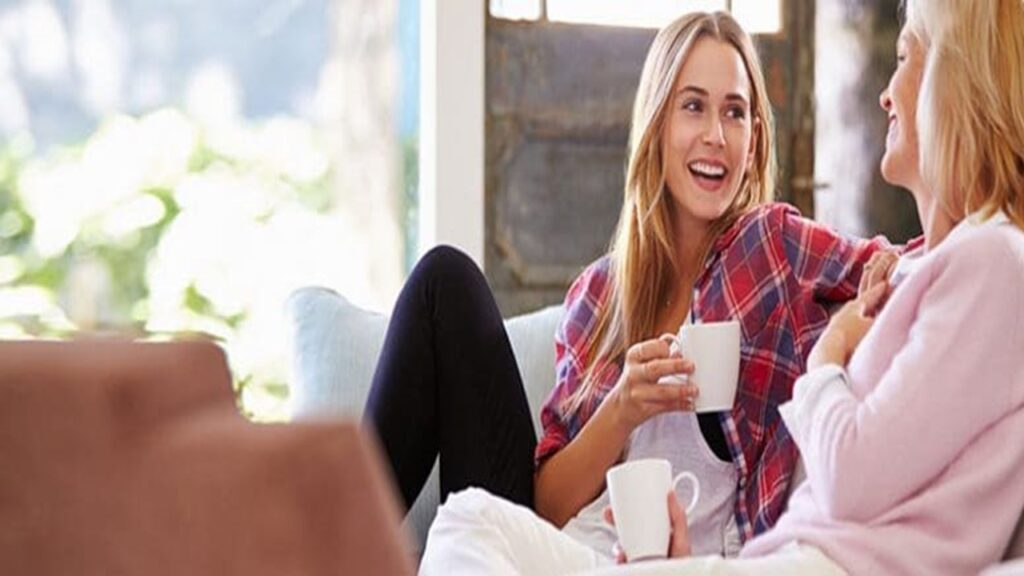 People who are righteous in their own eyes seldom listen to others about their sin. Why should they? The self-righteous doubt their need for a Savior because of their perception of their own goodness. Elihu thought Job was self righteous and it ticked him off (32:2). He got mad at the 3 other friends too because they couldn't convince Job of anything (32:3). Well, if Job was really self righteous, how could they convince him of anything? Logically, Elihu would be wasting his breath too. It's funny how we think that someone who doesn't listen to anyone else will listen to us. Everyone deserves an opportunity to hear the gospel. We should try. But lecturing the spiritually deaf doesn't work. They can't hear you. Pray for them instead. Only God can open their eyes to their sin.
Pastor Roger Dean
Job 31-32
*****
April 19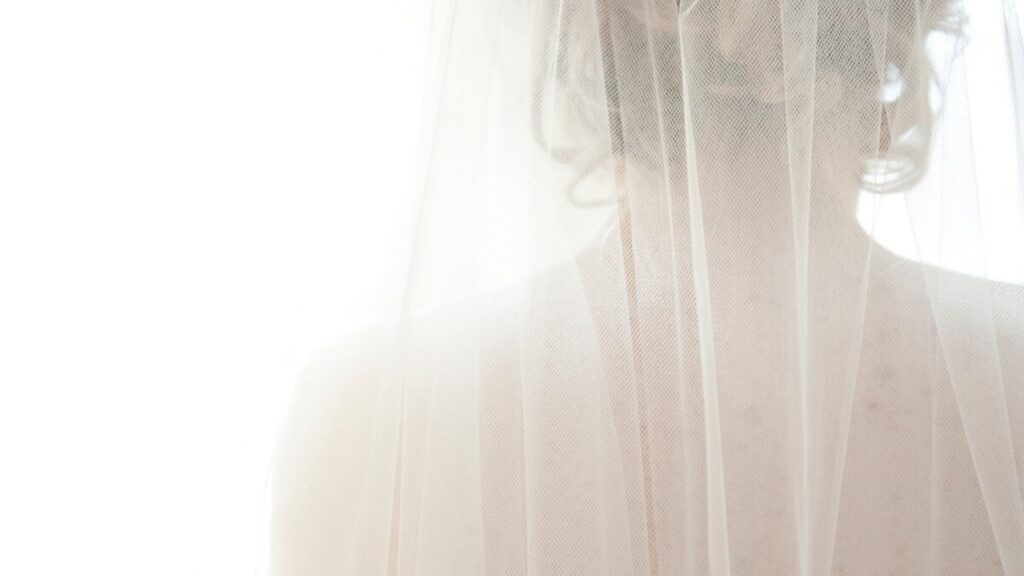 I've read that the ancient rabbis say that Psalm 45 is about the Messiah. Considered a wedding psalm, it speaks prophetically of Christ and His bride. In Hebrews we find that verses 6 & 7 are quoted and applied to Jesus (Heb. 1:8-9). Rabbis may never make the connection between their Messiah and our Savior Jesus. But to those of us who have, we are the Bride of Christ. In Genesis 2:24, and quoted by Jesus in Matthew 19:5, we are told that man should leave his family and be one with his wife. Here in Psalm 45:10-11 the woman is told to forget her family and worship her Lord. If we are His Bride, then we should put our desire on Him. He is the Messiah, our Groom. Whether others believe it or not, we should worship Him.
Pastor Roger Dean
Psalms 45-47
*****
April 18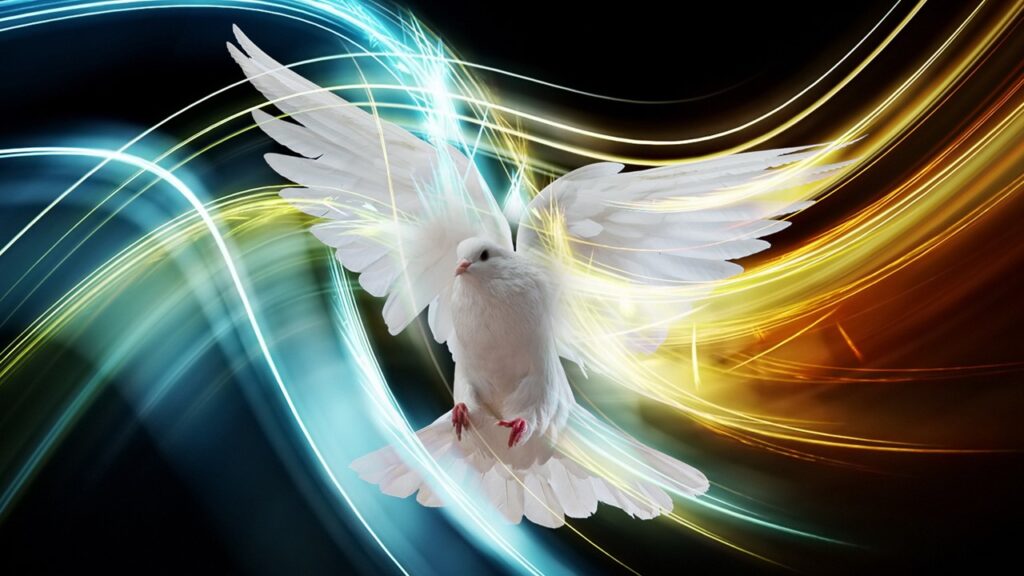 Right after the Day of Pentecost, when the Spirit of God was poured out in the Upper Room, we see a willingness on the part of the believers to share, not only what they received, but even that which they already had. It says that they shared with each other the things they had (Acts 3:44-45). When David and his men was victorious, over those who had taken Ziklag, the worthless people didn't want to share the spoils. Some men didn't go to the battle. They stayed with the supplies. David had to make it a rule that the ones who stay behind share in the rewards (30:21-25). The difference between these two events? The Spirit. People of the flesh are selfish. People of the Spirit will be generous.
Pastor Roger Dean
I Samuel 26-31
*****
April 17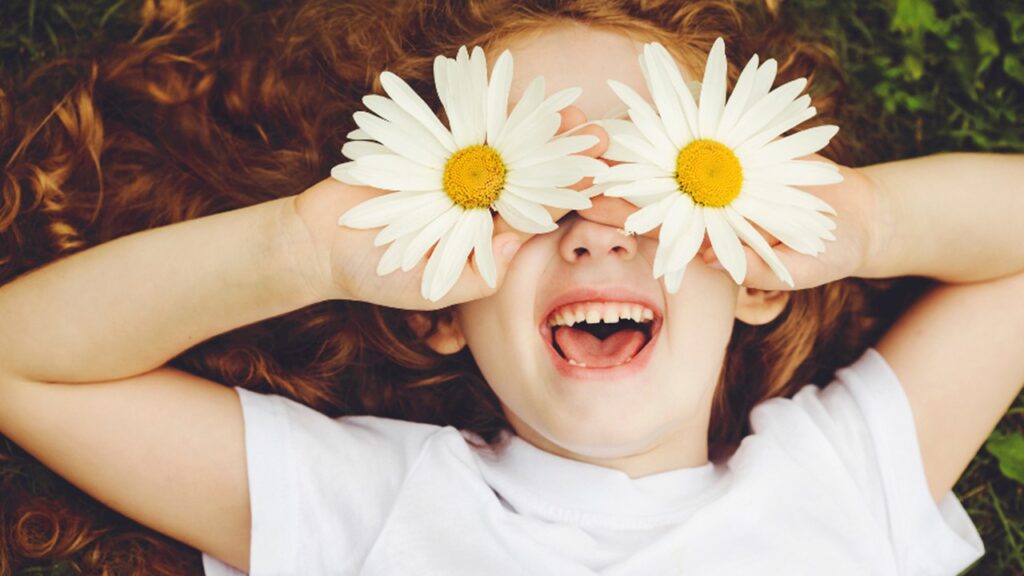 And it shall be, when your children say to you:
"What do you mean by this service?" that you shall say "It is the Passover sacrifice of the Lord, who passed over the houses of the children of Israel in Egypt when He struck the Egyptians and delivered our households." "So, the people bowed their heads and worshipped." (12:26-27)
Kids will have questions about the things we do in church. They will want to know about communion and water baptism for instance. What will you tell them? If you don't know, then study on it some. I've seen adults grow spiritually when they start teaching children. Even their own.
Pastor Roger Dean
Exodus 9-12
*****
April 16
We have the gospel boiled down for us here in 15:3-4:
"For I delivered to you first of all that which I also received: that Christ died for our sins according to the Scriptures, and that He was buried, and that He rose again the third day according to the Scriptures."
Notice first that Christ's death, burial and resurrection were all according to the Scriptures. God the Father had it all planned out. It was not a mistake that worked in our favor. It was a grand design. Secondly, note that Paul received this message, then he passed it on to others. Have you received the message? Is Christ Jesus your Savior? Then, may I ask, to whom are you passing the gospel?
Pastor Roger Dean
I Corinthians 15-16
*****
April 15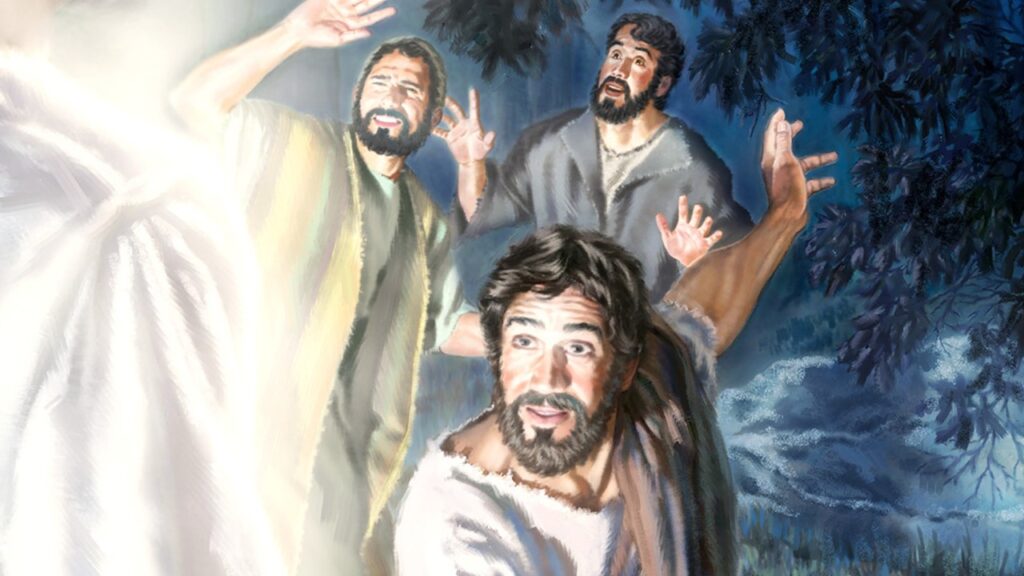 As Jesus is telling His disciples about carrying their crosses, He ends the discourse with this:
"And He said to them "Assuredly, I say to you that there are some standing here who will not taste of death till they see the kingdom of God present with power." (9:1)
Six days later Peter, James and John go up on a high mountain with Jesus and experience exactly that. The transfiguration, as it is called today, was a revelation of God's kingdom of power. This was a foretaste of the Resurrection. Even after seeing this, His friends still questioned what rising from the dead meant (9:10). We can have questions about kingdom matters. We just need to do what the Father says:
"Hear Him,"
which implies obeying Him. (9:7).
Pastor Roger Dean
The Gospel of Mark 9-10
*****
April 14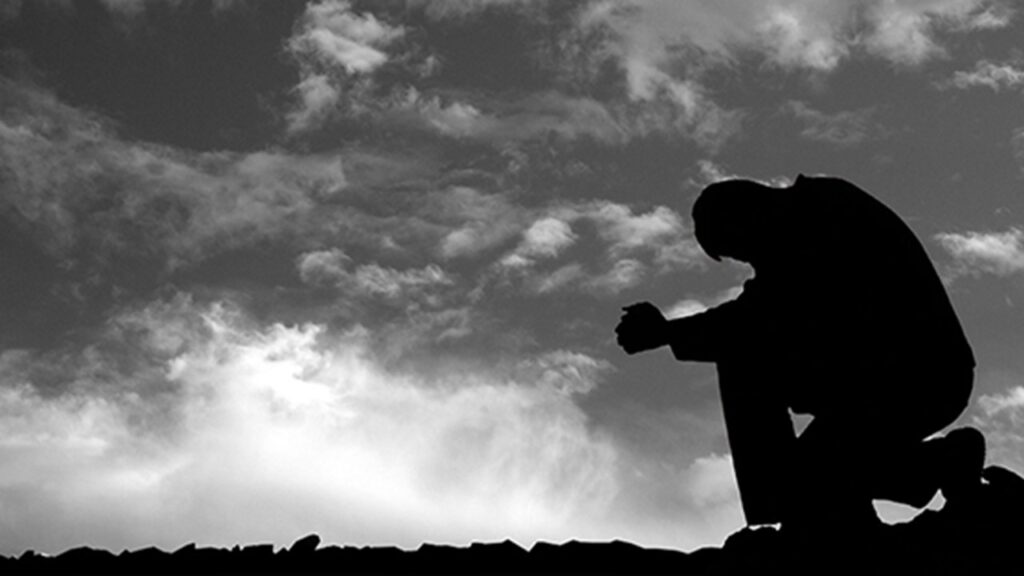 "Hear and give ear. Do not be proud. For the Lord has spoken. Give glory to the Lord your God before He causes darkness and your feet stumble on the dark mountains, and while you are looking for light, He turns it into darkness. But if you will not hear it, My soul will weep in secret for your pride, My eyes will weep bitterly and run down with tears, because the Lord's flock has been taken captive." (13:15-17)
We are seeing darkness in our land. Have we failed to listen? I have no doubt that we are a proud nation. The answer is in verse 18 : " humble yourselves ". And I don't think that is just for our leaders to do. We should humble ourselves and pray and turn from our wicked ways ( 2 Chronicles 7:14).
Pastor Roger Dean
Jeremiah 12-16
*****
April 13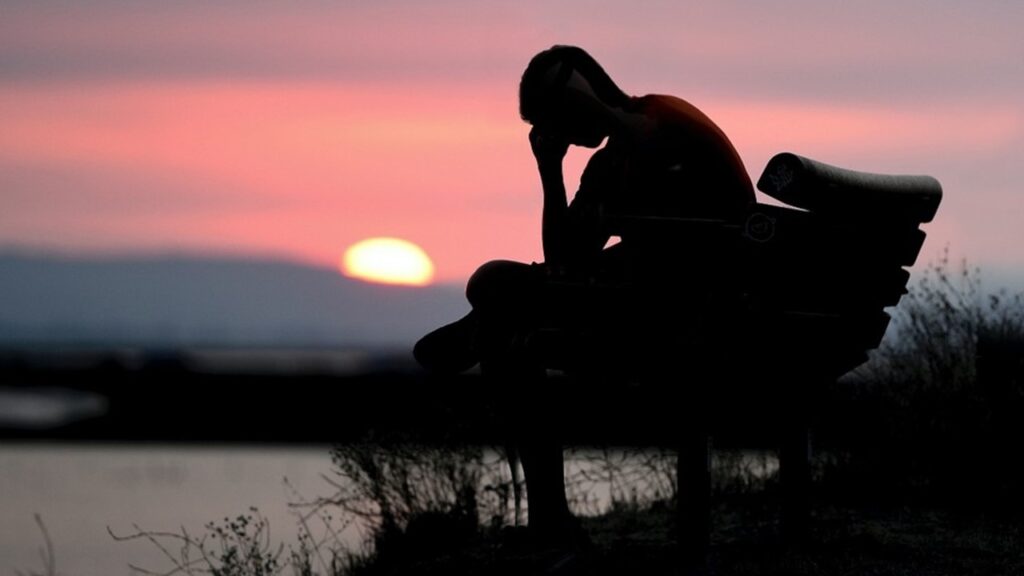 When Job was younger, he thought he would die fat and happy. Life would be good and long. He would live refreshed as one full of glory (29:18-20). Then he entered the test of his life. The loss of loved ones, illness and judgmental friends were now his life. Sometimes our trials make our dreams seem impossible. But hold onto God and don't let go. Job had a fresh encounter with God. His health was restored, his wealth was returned, and he died old and full of days (42:10-17). Don't give up on your dreams. And the best way to hang onto them is to hang onto God. No matter what happens, it doesn't matter, hang onto God.
Pastor Roger Dean
Job 29-30
*****
April 12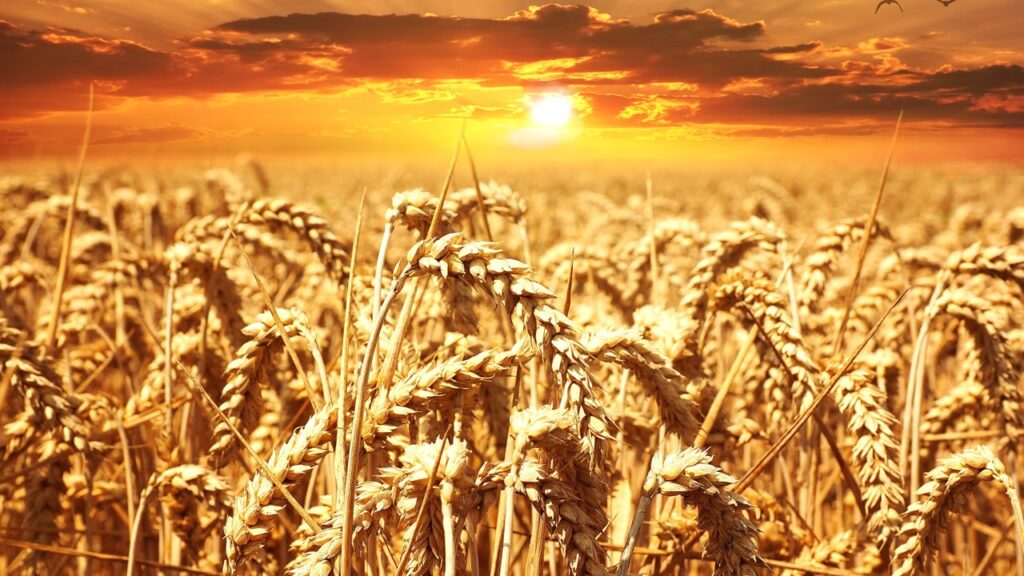 Israel had to fight in order to take the Promised Land. Yet they were not the ones who won it. God was. He had already declared the land theirs.
"For they did not gain possession of the land by their own sword, nor did their own arm save them. But it was Your right hand, Your arm, and the light of Your countenance, because You favored them." (44:3)
Today there's a battle in our country. We can try to enact laws, elect the right people, write articles and all kinds of stuff. But the greatest weapon we have is prayer. And the greatest thing we can pray for is God's favor. Praying He will smite our enemies won't get it done. We need to pray that He saves us, by His mighty arm, because we serve Him. May God's favor be with us. Amen.
Pastor Roger Dean
Psalms 42-44
*****
April 11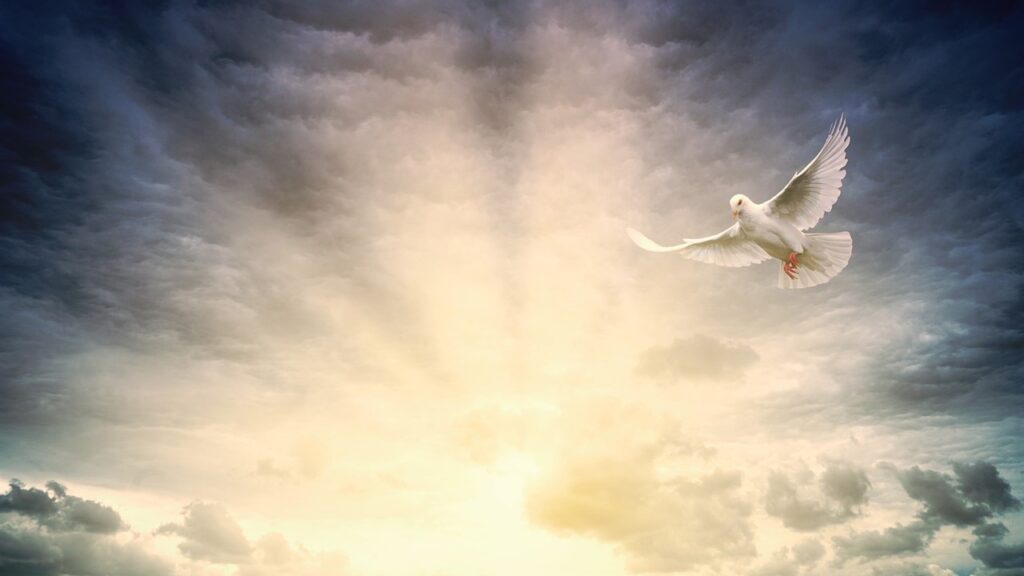 I imagine that most churches partook of communion on Easter Sunday. What better way, or better day, to proclaim Jesus' death, til He comes (1 Corinthians 11:26). In Sam. 21:3-4, we see David asking the high priest for some bread. The priest replied that there was no common bread on hand, only holy bread. He then gives David the bread. Jesus later refers to this incident when the Pharisee was complaining about the disciples plucking heads of grain on the Sabbath. Jesus told them that there was One greater there that day (Matthew 12:3-7). Jesus is the Bread of Heaven. We can partake of Him whenever we want to. But we must not partake in an unworthy manor (1 Corinthians 11:27-31). He is holy, not common.
Pastor Roger Dean
I Samuel 21-25
*****
April 10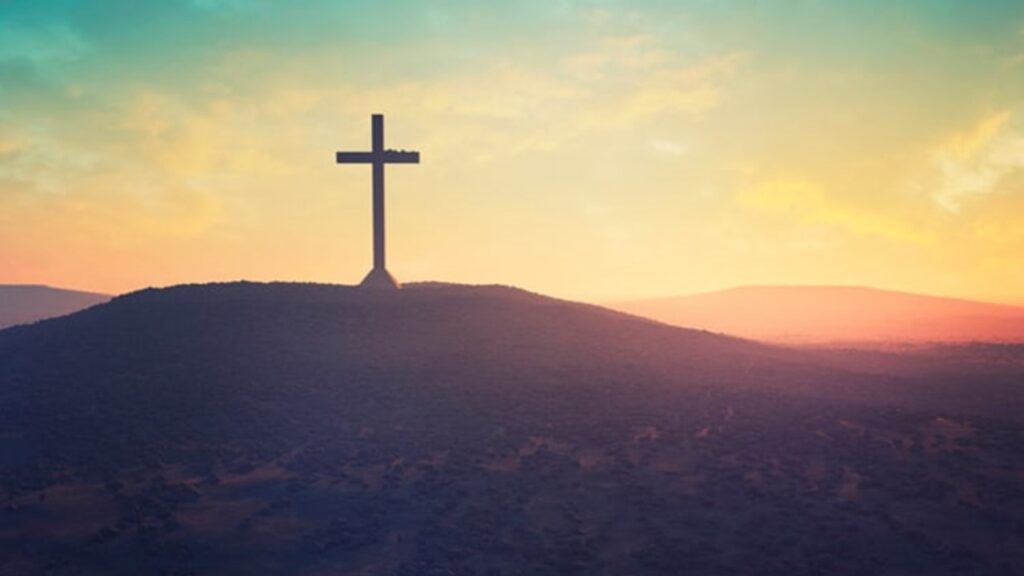 We know that God hardened Pharaoh's heart in order to bring Israel out of Egypt in a dramatic fashion. He was going to show Egypt that He was Lord (7:3-5). But when Moses and Aaron first ask Pharaoh to let their people go, his response is one any unsaved person could give:
"And Pharaoh said "Who is the Lord, that I should obey His voice to let Israel go? I do not know the , nor will I let Israel go." (5:2)
Who is the Lord? God is about to show him. But Pharaoh's answer to Moses tells the sinners truth: if I don't know the Lord, why should I obey His voice? Unsaved people don't obey God. We Christians sometimes expect the world to act better than they do. They won't. They don't know God. We can't expect the unsaved to live right. We can only expect that of ourselves.
Pastor Roger Dean
Exodus 5-8
*****
April 9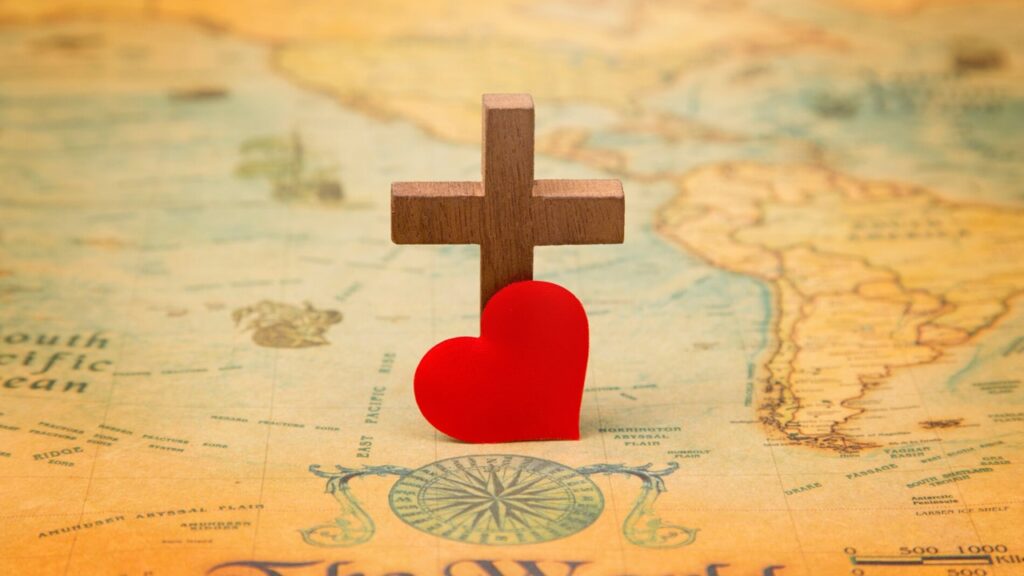 "Love suffers long and is kind; love does not envy; love does not parade itself, is not puffed up; does not behave rudely, does not seek its own, is not provoked, thinks no evil; does not rejoice in iniquity but rejoices in truth; bears all things, believes all things, hopes all things, endures all things. Love never fails." (13:4-8a)
Read at countless weddings, this passage tells us how we should act and live. God is love and through Christ we have been made one with Him.
"For God So Loved The World, That He Gave His Only Begotten Son, That Whoever Believes In Him Should Not Perish But Have Everlasting Life." (John 3:16)
Happy Easter
Pastor Roger Dean
I Corinthians 13-14
*****
April 8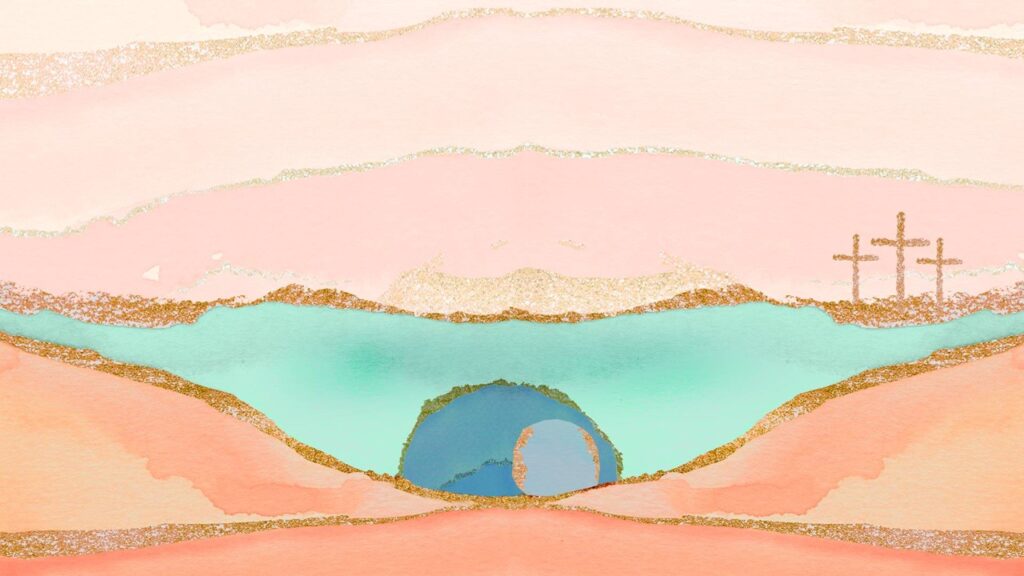 Often when Jesus healed the sick, He told those healed not to tell anyone. And often these were the results:
"Then He commanded them that they should tell no one, but the more He commanded them, the more widely they proclaimed it" (7:36).
Jesus was trying to keep from gaining too much attention. But those who received His touch couldn't keep their mouths shut. So, the question for those of us who know Jesus as our Savior is: do we tell others about Him? Are we as excited about eternal life in heaven as they were about their physical healing? He commanded them not to speak. He commanded us to speak about Him. Do we do it? Tomorrow is Easter. What a great day to invite someone to church. Even better, invite someone to know Jesus.
Pastor Roger Dean
The Gospel of Mark 7-8
*****
April 7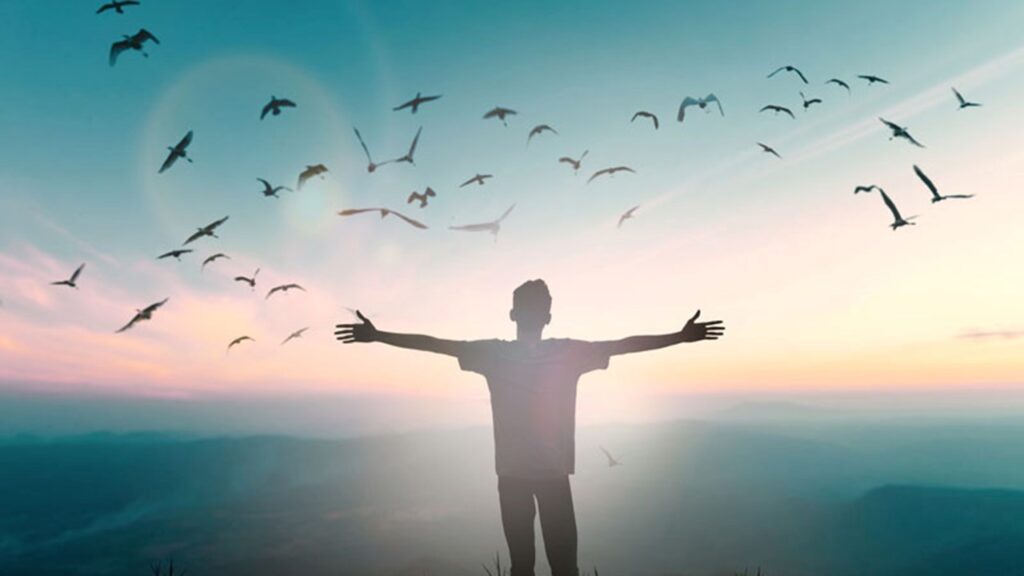 "Thus says the Lord of hosts, the God of Israel "Amend your ways and your doings and I will cause you to dwell in this place. Do not trust in these lying words, saying " The temple of the Lord, the temple of the Lord, the temple of the Lord are these." (7:3-4)
The Israelites were not serving God. But they were lying to themselves, that they would be safe from destruction, because Jerusalem was the city that had God's house in it. Just having God's house wasn't enough. They had to change. That's like going to church but never repenting. It doesn't save you. The " temple of the Lord" isn't a magic formula that you say three times and you are saved. It's the place you encounter God's presence, you repent and you get saved.
Pastor Roger Dean
Jeremiah 7-11
*****
April 6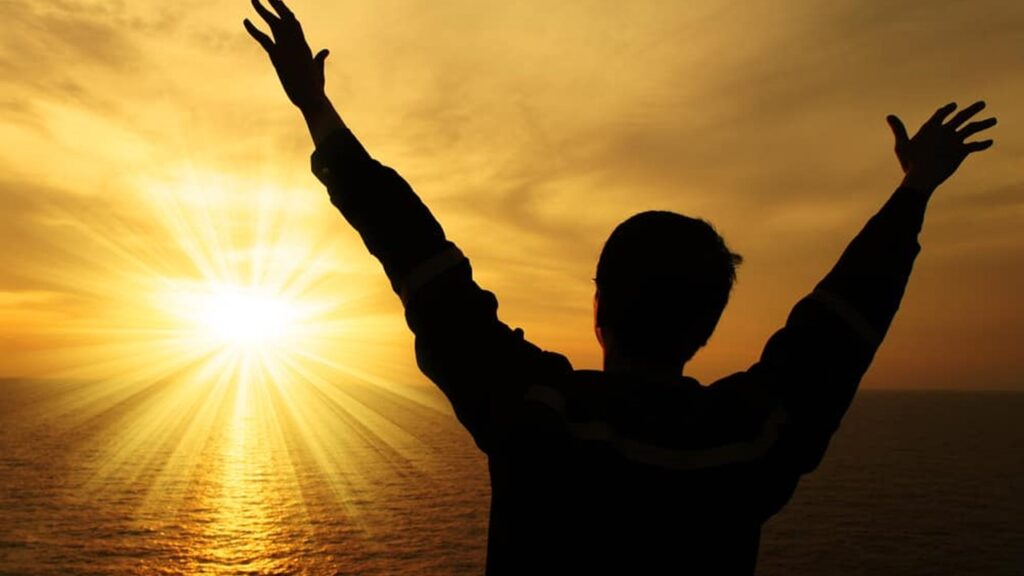 As we read Job talk about himself in 27:1-6 it would be easy to think he was boastful. God has taken away everything from him, but he will not speak evil of God. He won't concede to his friends that they are right. He will hold onto his integrity and his righteousness as long as he is alive. So, he considered himself righteous and not to blame for his troubles. Well, he never said anything about himself that God didn't say about him. God called him a blameless and upright man who fears God and shuns evil (Job 1:8). Even after he loses almost everything he did not sin or blame God (1:22). Most of us would've gotten upset with God if we had to endure his trial. Job didn't. He hung onto his integrity. It was all he had left.
Pastor Roger Dean
Job 27-28
*****
April 5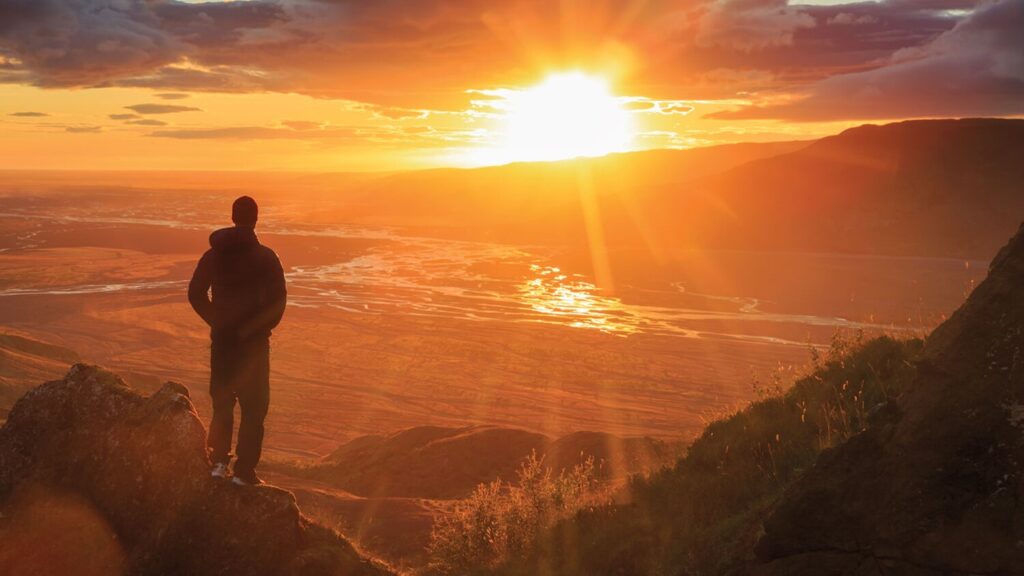 We can easily believe we are doing good things for God, when we are actually neglecting His will.
"Sacrifice and offering You did not desire. My ears you have opened. Burnt offering and sin offering You did not require. Then I said, Behold, I come, in the scroll of the book it is written of me. I delight to do Your will, O my God, and your law is within my heart." (40:6-8)
All of our sacrifices of time, money and effort are wasted if we are not doing what He is wanting us to do. We should take delight in doing His will, not our religious traditions and actions. As Samuel put it in 1 Samuel 15:22: " Has the Lord as great delight in burnt offerings and sacrifices as in obeying the voice of the Lord? Behold, to obey is better than sacrifice and to heed than the fat of rams".
Pastor Roger Dean
Psalms 39-41
*****
April 4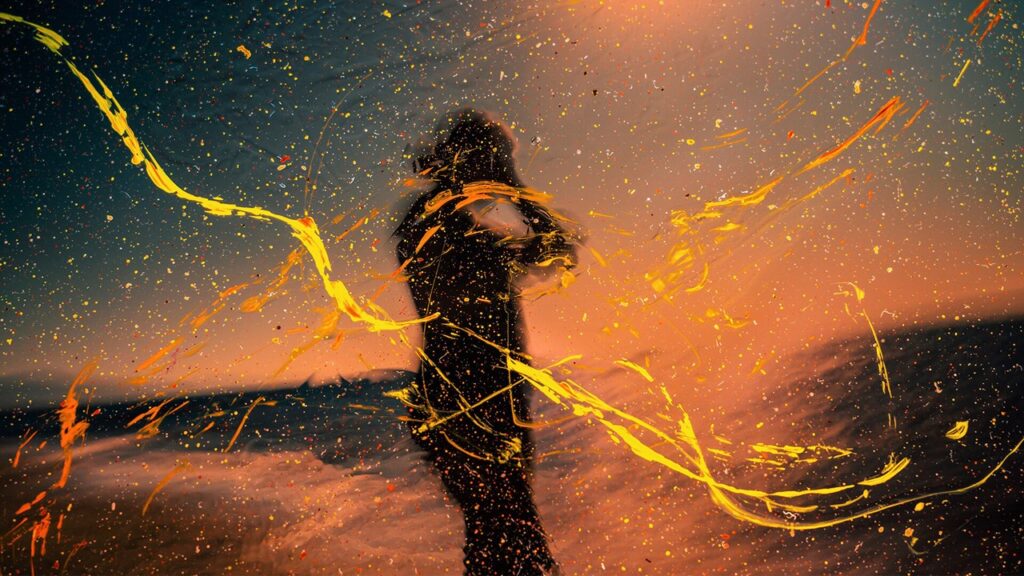 God tells Samuel to go to the house of Jesse and anoint one of Jesse's sons to be king. When Samuel sees Eliab he says:
"Surely the Lord's anointed is before him". But the Lord said to Samuel " Do not look at his appearance or at his physical stature, because I have refused him. For the Lord does not see as a man sees, for man looks at the outward appearance but the Lord looks at the heart." (16:6-7)
There are beautiful people that are rotten inside. There are muscular people without good character. The old saying that you can't tell a book by its cover is true. Our problem, as people, is getting a good read on someone. We need to pray that God gives us the ability to discern the heart of others. It could save a lot of heartache and time.
Pastor Roger Dean
I Samuel 16-20
*****
April 3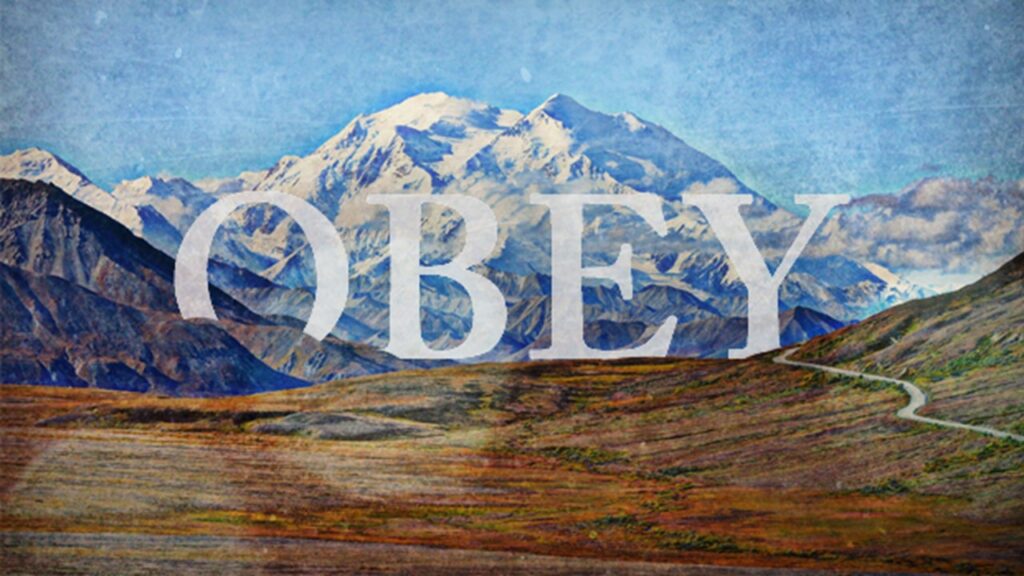 Moses is one of the biggest figures in Jewish history. Along with Abraham and David, he is a pillar of their religion. His name means Drawn Out because Pharaoh's daughter took him out of the river:
"So she called his name Moses, saying " Because I drew him out of the water." (2:10)
The one drawn out of the water is later asked to draw water from a rock. When he is supposed to speak to the rock and bring forth water, he strikes it in his anger instead. Because of this he would not be allowed to enter the Promised Land. Moses wasn't perfect but God had a plan for his life. We may not have had the best start but we can have a good finish. Obey God, speak when told to, and don't let your anger draw you into trouble.
Pastor Roger Dean
Exodus 1-4
*****
April 2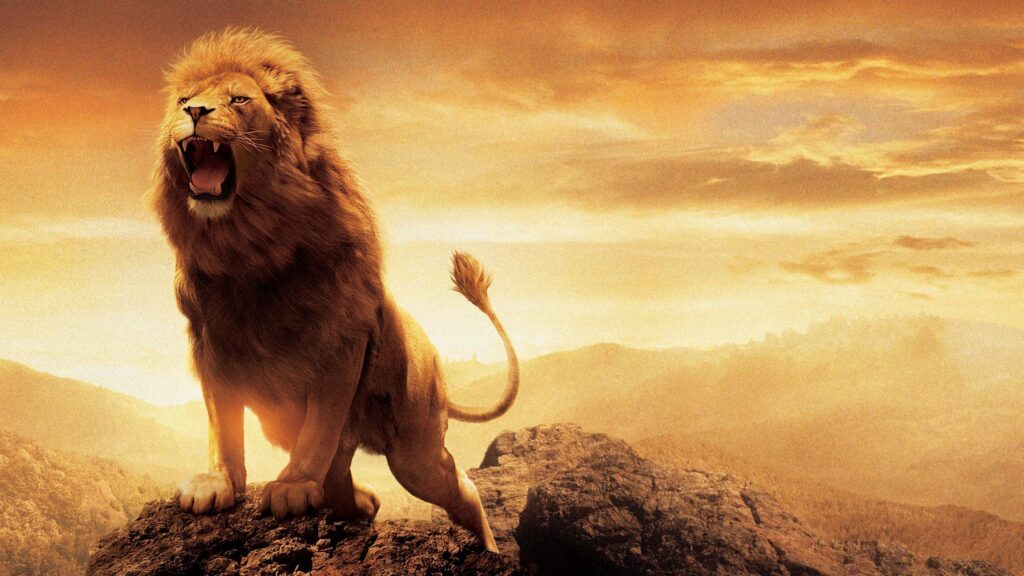 When I was a kid there was a comedian named Rich Little that used to do impressions. He was really famous for his Richard Nixon. They say that his John Wayne was such a standard that other mimics who did Wayne were really just doing Little's version of Wayne. As I read 11:1, I have to ask myself, who am I imitating? Am I imitating Christ? Am I acting like other people? Are they imitating Jesus? When I was younger, I lived in Louisiana. I had long hair and a beard. I looked like the cowardly lion from the Wizard of Oz. So, I did an impression of him. My hair is now shorter, and my outward man no longer dominates my performance. I now strive to be like the one who's in my heart, the Lion of the tribe of Judah.
Pastor Roger Dean
I Corinthians 11-12
*****
April 1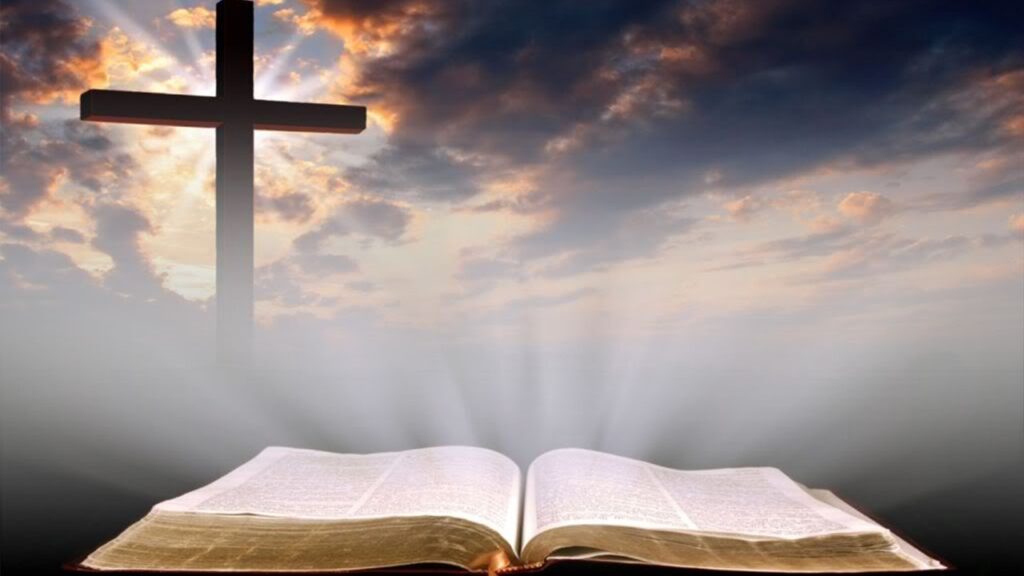 When I was growing up, we always went to my aunt's house in Madison on Christmas Day. Her and my mother were sisters and they had 10 other siblings. The entire family including cousins, in-laws and outlaws (divorced but still family) came together for a huge meal. After eating the food, the tables were cleaned off, the booze came out and the poker games started. I say games because the women and men had their own games going. The first Christmas after I went to Bible College, when I stepped through the front door of my aunt's house, one of my aunt's husbands yelled " Hello Preacher!". I didn't know what to say so I yelled " Hello brother!". Everyone laughed and the tension was off. I was reminded of this as I read 6:1-6. My family got used to me preaching. I don't think Jesus was ever accepted back home.
Pastor Roger Dean
The Gospel of Mark 5-6