Greetings Friends
We at Church on the Rock would like to welcome you to our Web site. We want to thank you for visiting and we pray that you will receive
all that
God has for you today.
If you are looking for a home church, we would like to do what we can to not only make you feel welcome, but also to inform you about our fellowship. We hope that the information contained in this Web site will help you.
Our Mission Statement
To reach the lost and the un-churched and bring them into fellowship
with God and our local body that they might be equipped to
fulfill God's purpose for their lives.
Pastor Roger Dean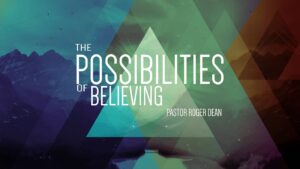 4.18.21

Pastor Dan May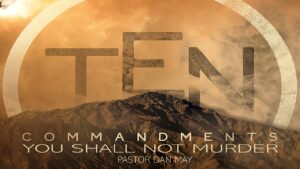 Daily Devotion
April 19, 2021
In chapter 12 the Israelites are told to put blood from the Passover lamb on their doorposts (12:7). And when He sees the blood, He will pass over them (12: 13). While there had been sacrifices of animals prior to this the emphasis on the blood becomes more pronounced. It is first called the blood of the covenant in Ex. 24. In Hebrews chapter 9 verses 13-15 we are told that Christ's shed blood is greater. It not only cleanses us but redeems us from our transgressions that we may receive the eternal inheritance. Jesus Christ is our Passover Lamb. His blood was shed for us. Let us praise Him!
Exodus 9-12
Pastor Roger Dean
Or Join Us Sunday's Live Online
Or Join Us Sunday's Live Online
We would love to pray for you. Click here.